Welcome to
Travelers Rest Animal Hospital
Our staff is pleased to welcome you to the Travelers Rest Animal Hospital family. Our goal is make sure that both you and your pet feel comfortable when you come for your first visit.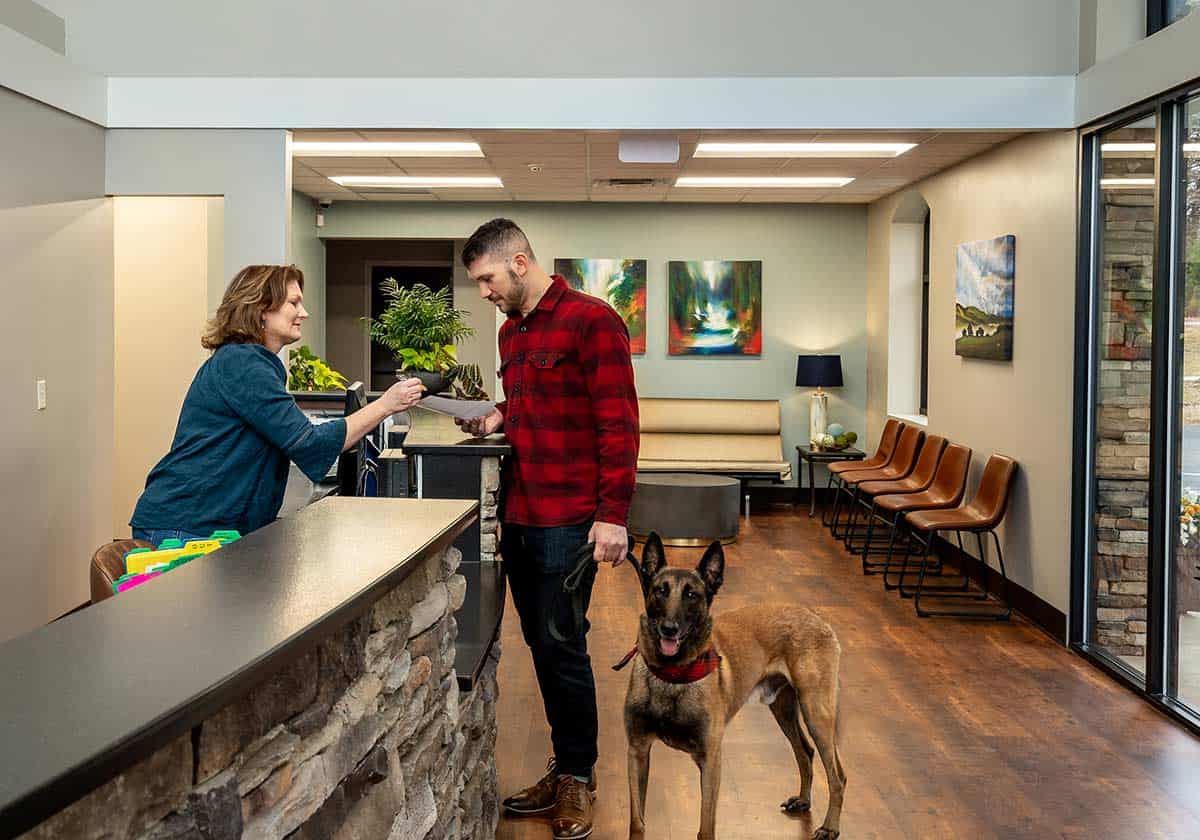 Information regarding past treatment and care of your pet is very important to bring with you before we see your pet. He or she may have conditions or allergies we should be aware of.
To allow us to focus on your pet, please bring the following with you to your first appointment:
Past veterinary records
Vaccination records
List of any medications your pet takes
Fresh fecal sample
We respect your time and will make every effort to stay on schedule, but we will make allowances for emergencies. To save time, please feel free to fill out the new client form before you arrive for your visit.
---
Your First Visit
A staff member will begin your appointment by going over your pet's history and recording his or her weight. One of our veterinarians will meet with you in the exam room, discuss any concerns and do a full examination of your pet. Any needed vaccines will be completed and medications dispensed.
Once your pet's visit has concluded, a customer service representative will meet with you in the exam room to schedule any follow up appointments and complete the billing process.
On behalf of our staff, thank you for providing your family's pet health care. We hope that we can serve you and your pet for many years to come.