An Excellent Rest Stop:
Quality Boarding and Gentle Grooming
There are many advantages to boarding and grooming your pets in a veterinary practice-based setting. Your veterinarians at Travelers Rest Animal Hospital are always close by if your pet needs them.

Boarding Facility Features Cat Grooming Dog Grooming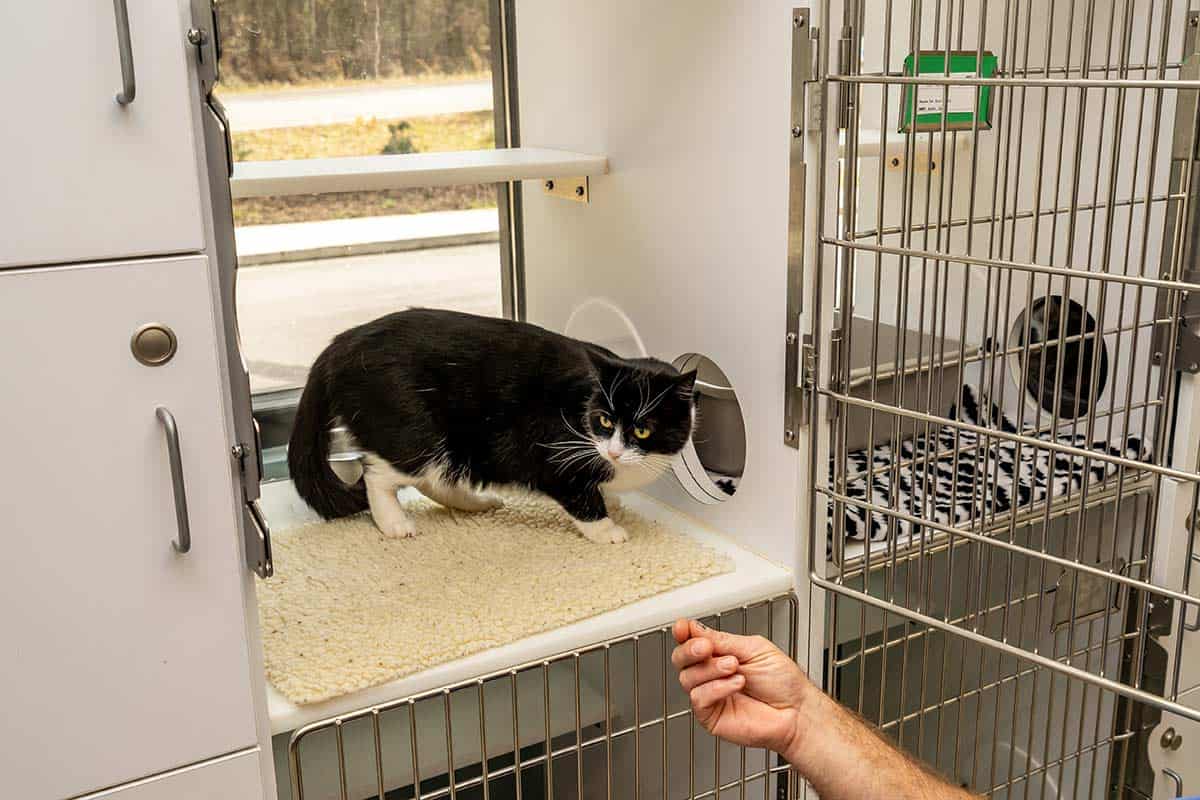 Worry-Free Pet Boarding
While a trip out of town can be fun and relaxing for you and your family, it can often cause your pet a lot of stress. This knowledge can add to your stress as well and make a fun trip into one plagued by worry and uncertainty.
Maybe you can leave your pet with a neighbor or a relative? Do they know what to do in case of emergency? Might they get busy or distracted and forget to come feed your pets while you are out of town? All of these worries can be put to rest by trusting the team at Travelers Rest Animal Hospital to take care of your pet while you are away.
Our boarding facility features:
Completely indoor kennels
Twice daily walking with extra playtime and off-leash exercise sessions (with owner's permission and always under close supervision)
Cat boarding area that is completely dog free
Cat play area where your cat can lounge and play (with owner's permission and always under close supervision)
If your pet has special needs, needs medication, or has a special diet, you can relax knowing that our veterinary staff will closely supervise your pet's care while you are away. We encourage you to bring a favorite toy or blanket to make your pet's stay with us even more positive and enjoyable. You are also welcome to make an appointment to come tour our facility with or without your pet.
---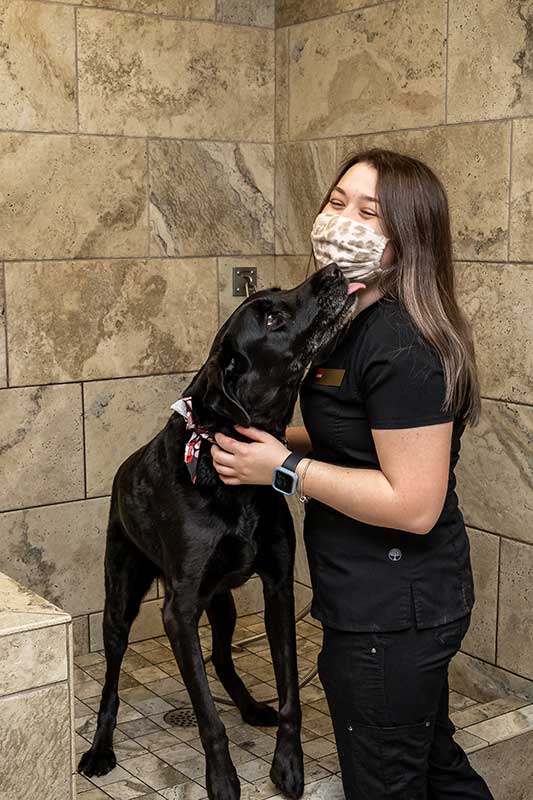 Professional Pet Grooming
We at Travelers Rest Animal hospital are proud of our groomers. Grooming is more than just a bath and a haircut. Proper grooming can help keep your dog or cat comfortable, smelling good, and can prevent many potential health problems.
Sometimes grooming can uncover hidden health issues that need immediate attention. This is another area in which our veterinary office-based groomer is an advantage to you and your pet. If there is a need, a veterinarian is always close at hand.
Prepare for your grooming appointment by filling out our grooming admissions form.
Cat Grooming
Many people are under the impression that cats do not need grooming or that they take care of all of their grooming needs themselves. While this may be true for young or shorthair cats, other longhair or older cats may need some outside help.
Grooming can be especially stressful for cats, so our groomer will take her time and work with your cat so that the process is as stress-free as possible.
Dog Grooming
Keeping your dog well groomed is a very important part of his or her overall health. Our full service groomer will bathe your dog, using a medicated bath if needed. She will also give him or her the haircut of your choice, trim nails, and clean ears.
Our groomer will also clean and inspect your dog's eyes, paws, pads, and anal glands. These areas are often overlooked but can have a large impact on your pet's health and comfort.
Bathing and Grooming Prices
We are able to accommodate a full range of breeds for both bathing and grooming. Our prices vary depending on breed, size, and add on services. Please call us to discuss an estimate.
Bathing Add-On Services
Medicated
Nail Dremel
Paw Pad Condition
Teeth Brushing
Grooming Add-On Services
Blueberry Facial
Medicated
Nail Dremel
Paw Pad Condition
Teeth Brushing
Spa Package Add-On Services
Blueberry Facial—Washes away impurities and dead skin cells bringing out the true beauty of a pet's face
Deep coat conditioning
Paw pad conditioning
Nail Dremel—Smoothes the nail to prevent any scratching or nail splitting
Teeth brushing—Using a pet friendly toothpaste. We will brush your pet's teeth and freshen their breath! (Not a substitute for a professional cleaning)
De-shed Treatment—Using our powerful high-velocity dryer, we remove all the dead coat leaving a clean, less shedding coat! You will be surprised at the difference
Call us today to book your pet's next boarding stay or make an appointment to meet our groomer or have your dog or cat groomed.